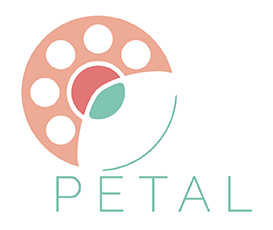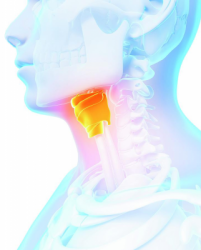 LARYNGECTOMY.NET


Laryngectomy.net aims to explain the Therapeutic Education Program for Laryngectomees and Caregivers Quality of life, called PETAL
Feeding during the different phases of therapeutic care
Post-operative
A naso-gastric tube is inserted in the operating room, it will be kept until complete healing of the pharyngeal sutures. In general, the patients remain in exclusive enteral nutrition for 10 to 15 days. This period may be longer in patients who have previously undergone radiation therapy.
Oral feeding may be resumed as soon as a conclusive methylene blue-test is obtained. We start firstly with desserts and liquids (in particular oral nutritional supplements), then with mashed food. We progressively solidity the meals to protect the sutures. However, we must make sure not to keep a mashed food diet for too long.
In practice, during the hospitalisation the dietician:
– Recommends the enteral nutrition protocol, according to a standard progression (except if there is a risk of refeeding syndrome).
– Adapts the nutritional support as a function of the resumption of oral feeding.
Preparation of patient discharge:
The dietician can:
– Educate the patient on the use of enteral nutrition, if the patient returns home with enteral nutrition.
– Educate the patient on high-calorie, high-protein modified texture diet, explaining the different phases in the progression of the texture. The return to a normal texture diet can take place after a few weeks, nonetheless avoiding food that is too hard over the first few months (to protect the mucosa).
– Recommend the enteral nutrition protocol and propose oral nutritional supplements.
It is important to go over the alcohol consumption. If a reduction of the alcohol consumption is difficult, the patient could be put in contact with the Addiction unit.
If the patient undergoes post-operative radiation therapy:
A systematic and regular dietary follow-up is carried out throughout the radiation therapy.
The nutritional support implemented after the patient's surgery may be adjusted.
The insertion of another naso-gastric tube or insertion of PEG is often required during radiation therapy.

Dietician
Feeding during the different phases of therapeutic care